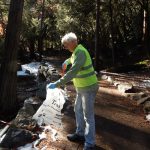 Concerned as we have been about the conditions in Yosemite and other national parks during this government shutdown, we have seen from our most recent tours that conditions in the most visited sites in Yosemite Valley and the core corridors have actually been pretty good from an objective perspective.
Lisa and I visited Yosemite this past Thursday (1/10/19), and we found that the Valley floor was generally clean and sanitary.
We have consistently attended the annual Yosemite Facelift events, originated and sponsored by, the Yosemite Climbing Association (YCA), since Ken's return to the Yosemite region in 2011, after living 25 years in Hawaii.
In the midst of the Trump Shutdown, we visited Yosemite in order to see for ourselves what the conditions in Yosemite were like. Driving in from Mariposa on Highway 140, we stopped by the side of the highway where Ken Yager, President of the YCA and originator and organizer of Yosemite Facelift events, was waiting for volunteers to stop by and pick up gear for cleaning up Yosemite. We stopped and had a warm conversation about the status of Yosemite and the overall cleanup efforts that YCA has been able to implement during the Trump Shutdown.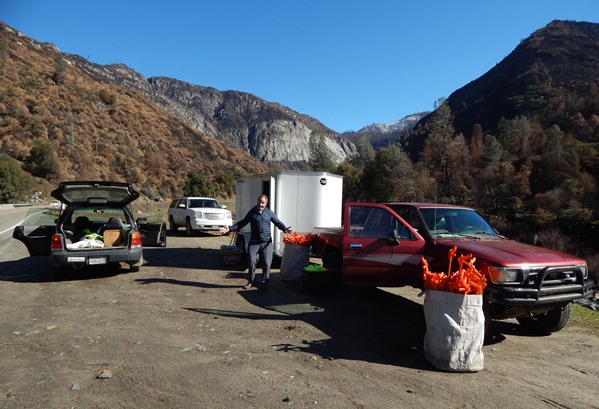 Ken gave us vests, trash pickers, gloves, and bags and we continued on into Yosemite. Arriving at the (closed) Arch Rock Entrance Station, we made a short stop to take a few pictures and check out the situation. The station itself was closed, as were the nearby flush toilets.  While hand-out maps weren't available, it was cool to see a map and accompanying sign taped to the window so that those passing through could take a photo of the map and keep it on their phones as they cruised around the Valley…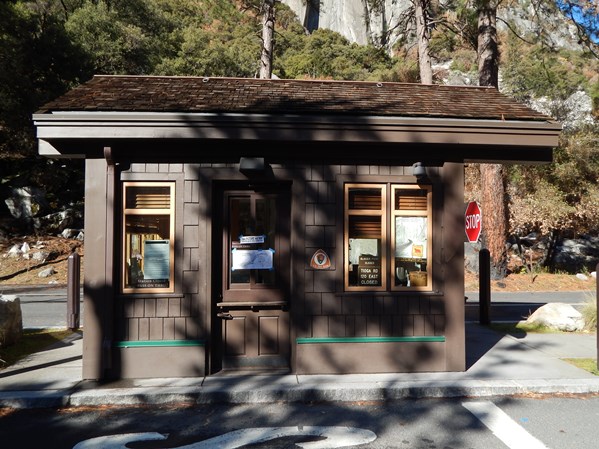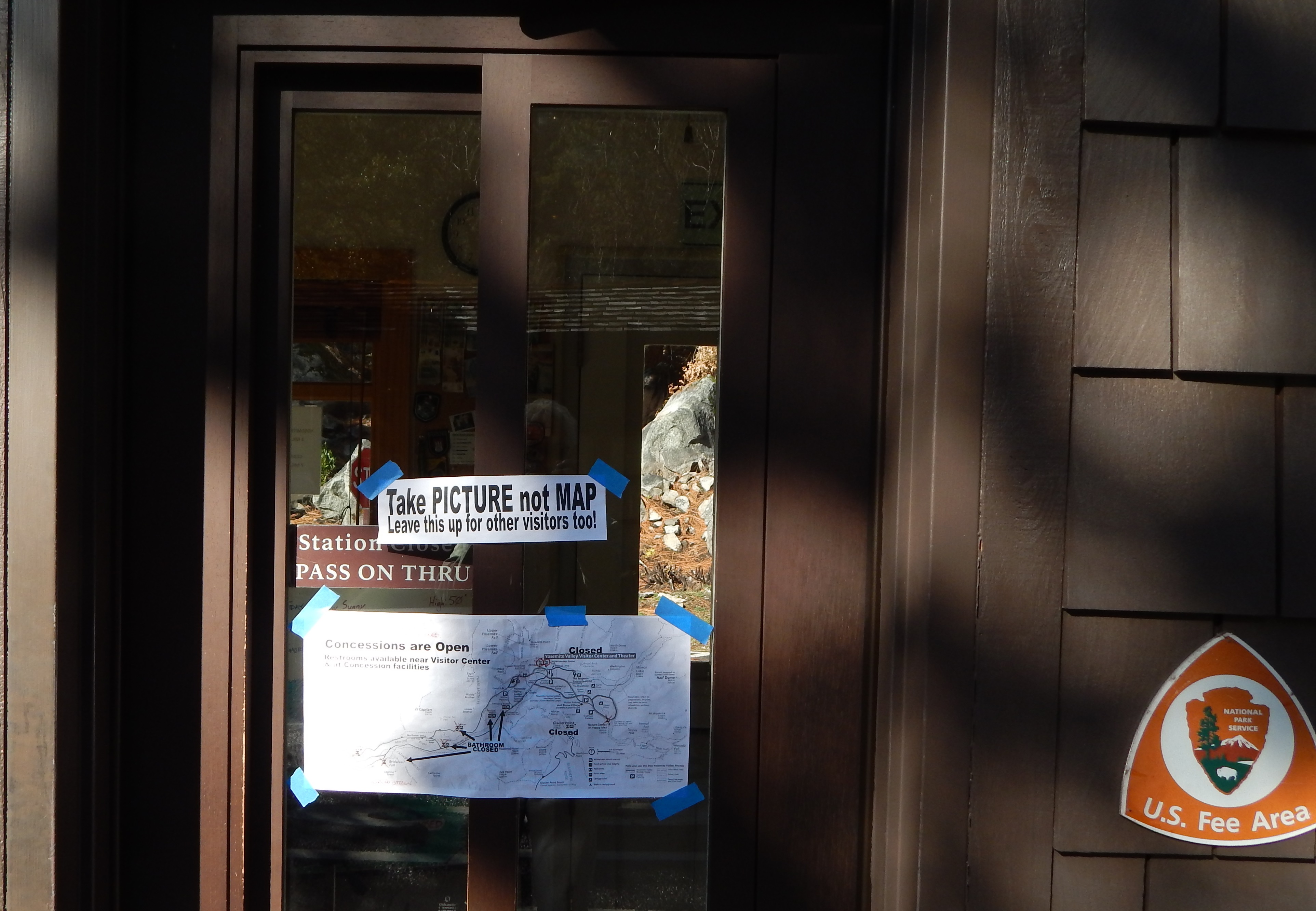 The porta-potties were open and fairly clean.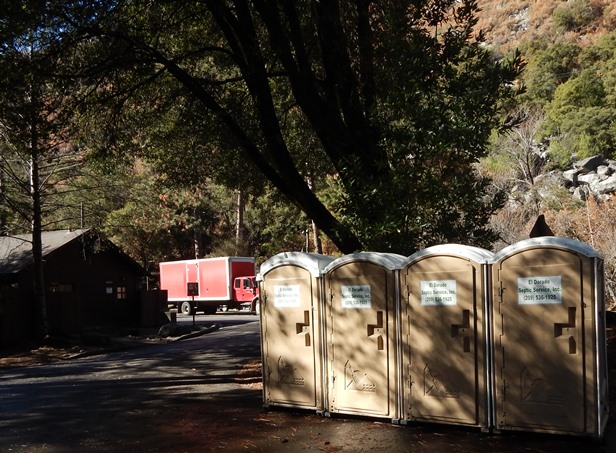 Likewise for the flush toilets at the Yosemite Falls picnic area.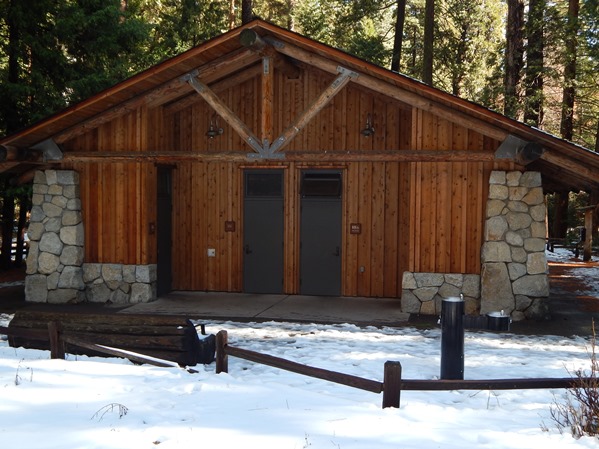 We cruised around there, but we couldn't find much to pick up in the area although some may have been covered in residual snow.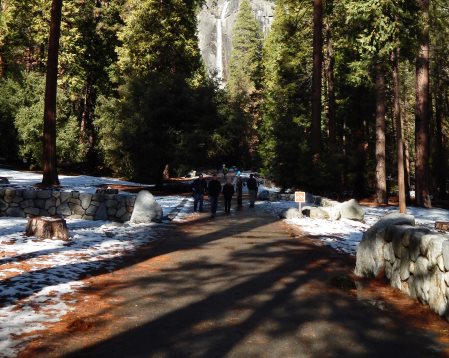 At El Cap picnic area (near Manure Pile Buttress), snow covered most of whatever rubbish might have been there.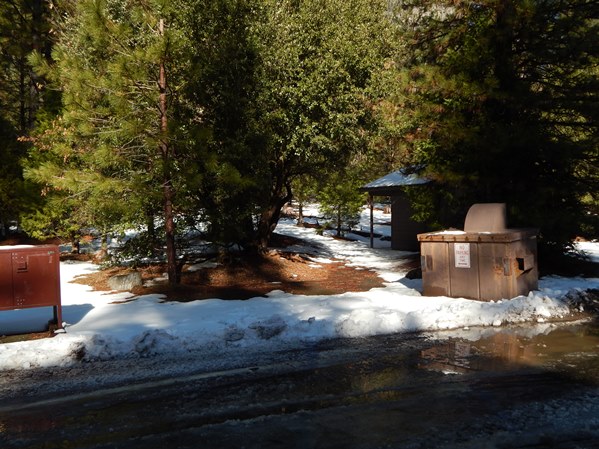 One of the two pit toilets was open, and it was a bit of a mess, but with my trash-picker, I removed the most offensive materials. Still, a good hose-down and sweep-out would help further…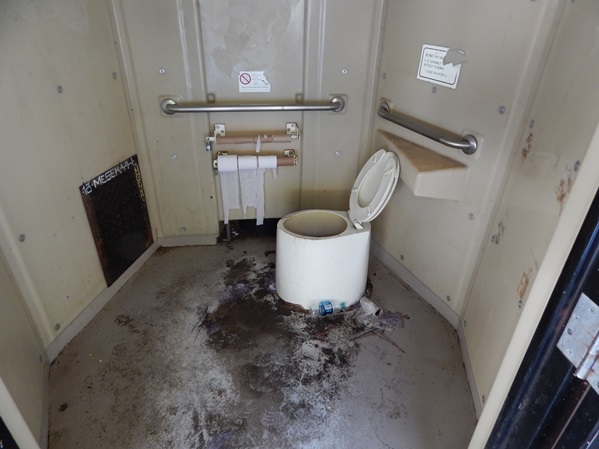 Sentinel Rock looked stately as ever with its stylish winter coat.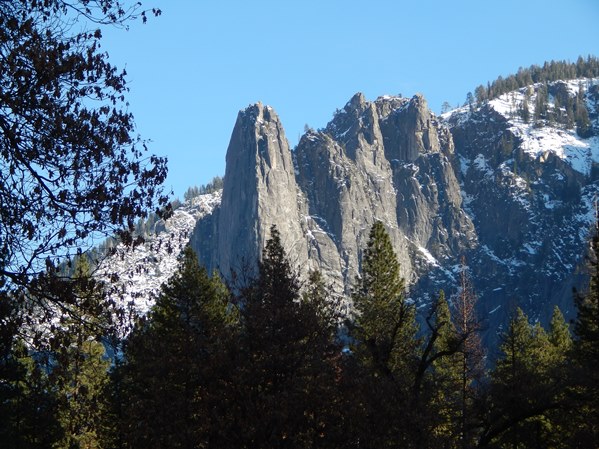 There are lots of log piles scattered around the Valley, waiting for spring and some NPS burning plan, I suppose.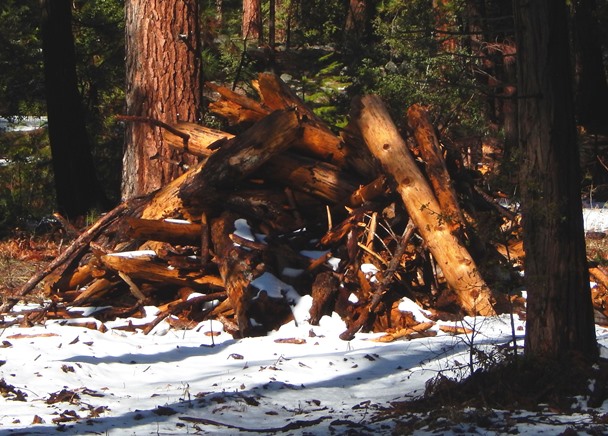 Across from Bridalveil Fall and Leaning Tower, it was great to see folks still enjoying our park despite the shutdown.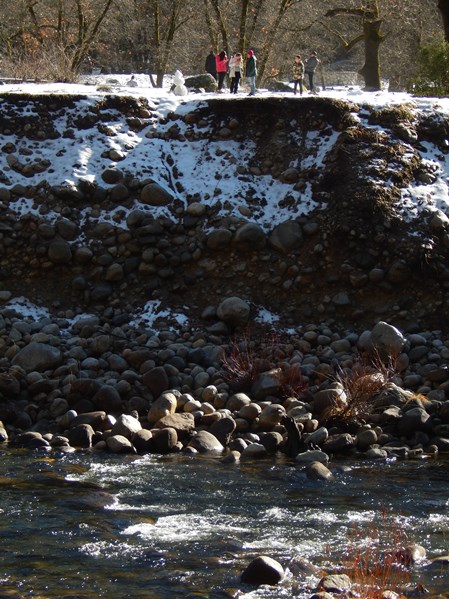 At Valley View, the mist across the river above Bridalveil Meadow looked serene and COLD!  The pit toilet across the road was locked closed.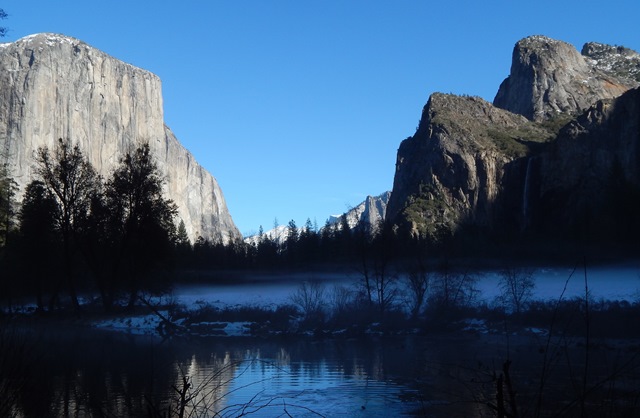 We drove up the Big Oak Flat Road as far as the Foresta junction then turned around and headed back downward stopping at turnouts along the way.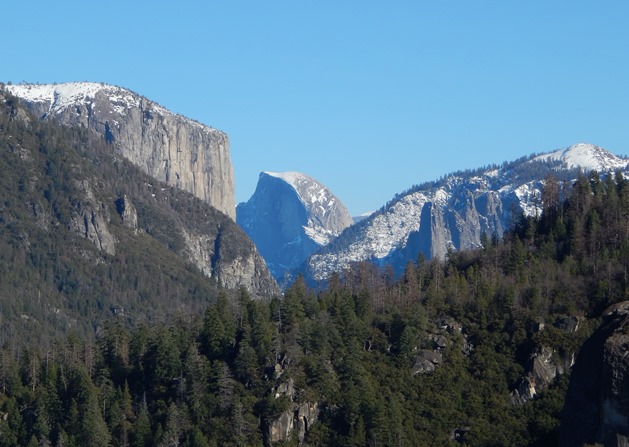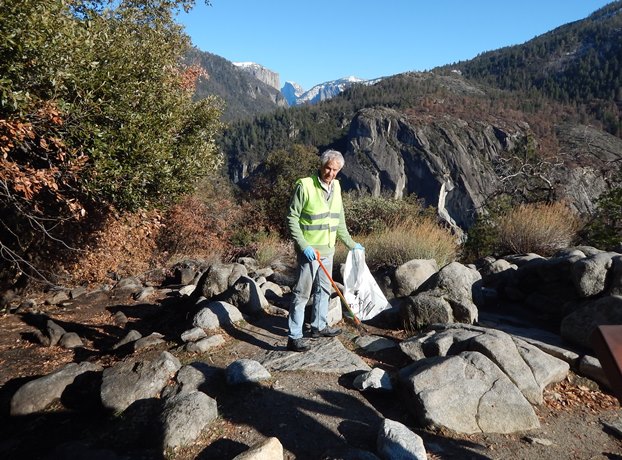 At Cascade Picnic Area, the pit toilets were locked, but the porta-potties were open and needed some attention: Urinals had been used as trash receptacles; yet a few steps away were dumpsters that were only about 1/10th full. Some people…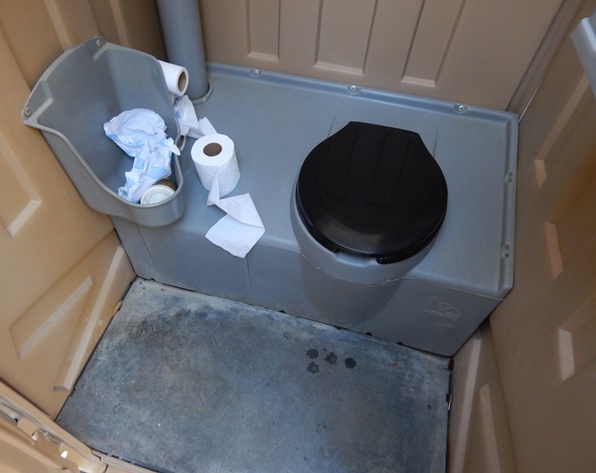 Stopping back at Ken Yager's roadside waystop, we were rewarded with one of Facelift's perennial supporter's brew-skis !! Thank you again, New Belgium Brewing, for supporting clean-up efforts in Yosemite!