Yosemite Close Up Tours attends Yosemite Facelift
For the fifth year in a row some of the staff here attended the Yosemite Facelift event, co-sponsored by the Yosemite Climbing Association (YCA) and the National Park Service (NPS) with many other co-sponsors offering financial support and material items for the ever-popular evening raffles.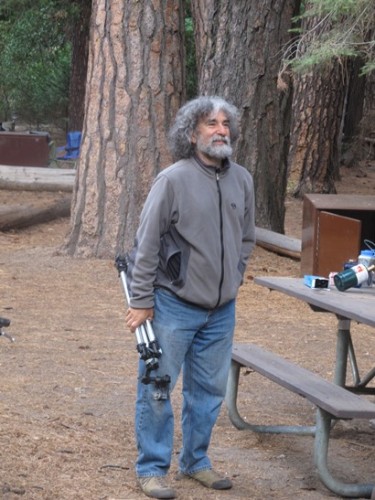 On Wed., Sept. 23rd I teamed up with Ed Hartouni,a very active and generous climber, to clean up all of the turnouts on the Big Oak Flat Road between Foresta Rd and the Valley. We picked up over 40 lbs of rubbish at these popular turnouts which offer visitors coming in on Hwy 120 their first views of Yosemite Valley.
At the raffle that evening, Ken Yager, President of YCA and the originator of Yosemite Facelift, presided over the evening raffle.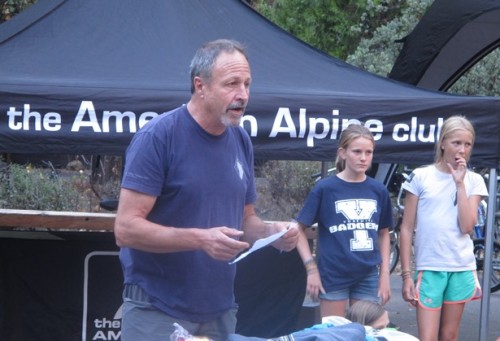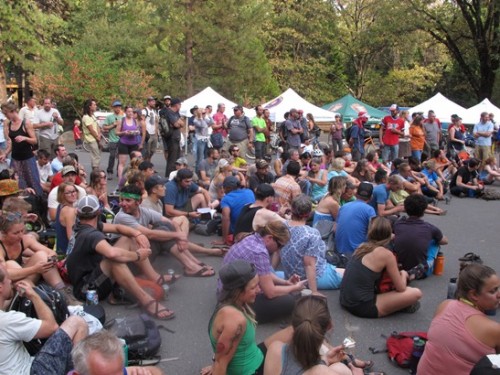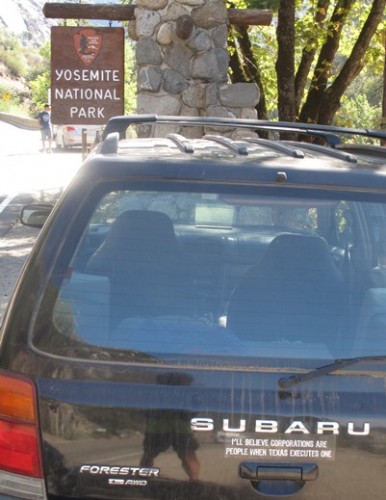 The following day, I worked alone, scouring the turnouts between the Hwy 140 park entrance up to the Cookie Cliff, our usual first stop on our tours.
On Friday, Lisa, who often joins me on tours and with whom I share a house and garden, joined me for a cleanup effort along the south side of the river between Bridalveil Straight-Away and Bridalveil Meadow.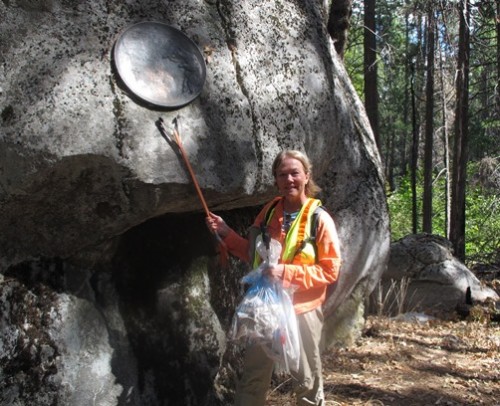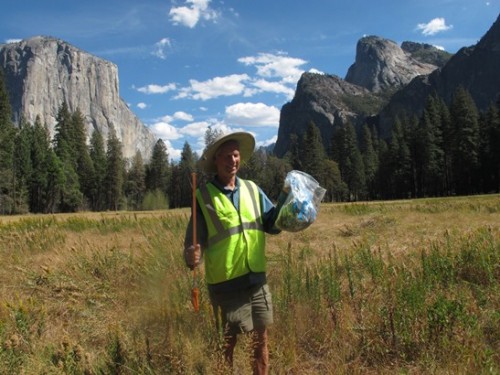 Above are Lisa with the Mariposa Battalion Medallion that is mounted on a rock near Bridalveil Meadow where the Battalion camped their first night after their historic "discovery" of Yosemite. They were preceded by various Indian tribes probably over thousands of years. There also is a shot of me with my trash haul in Bridalveil Meadow.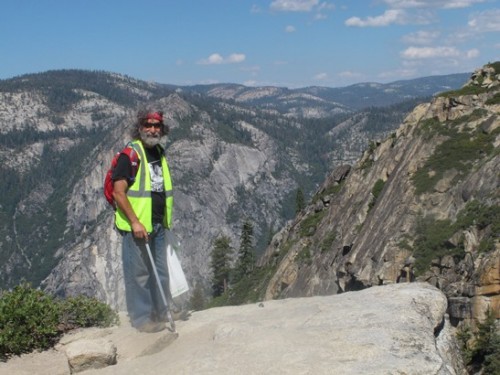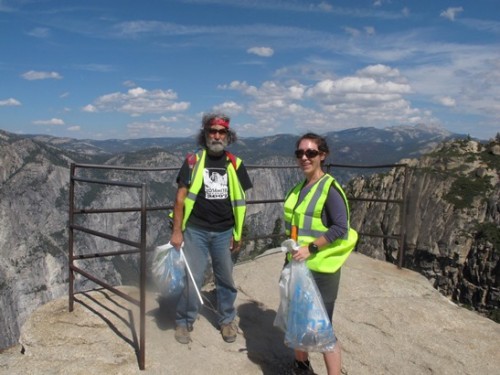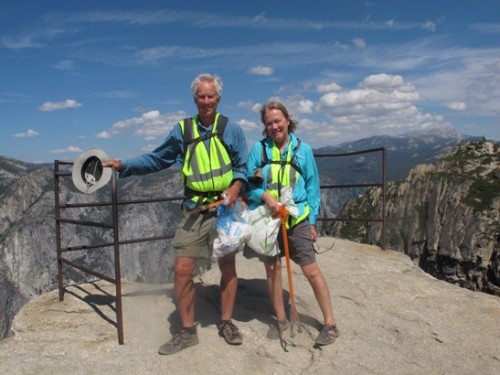 On Saturday, Ed and his daughter, Stephanie, joined Lisa and me for a cleanup along the loop trails that include Taft Point, Sentinel Dome, and down the Glacier Point Road as far as Washburn Point where we sometimes stop on our tours.
The Cathedral Rocks: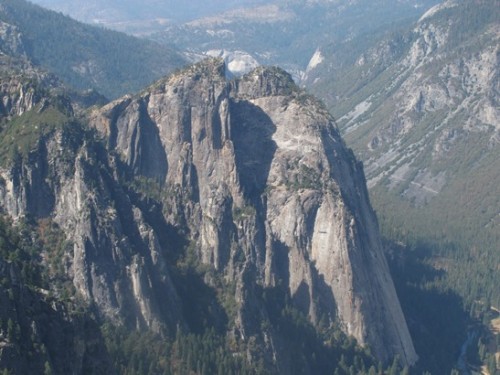 After we left Taft Point, we walked through the forest toward Sentinel Dome (behind the tree):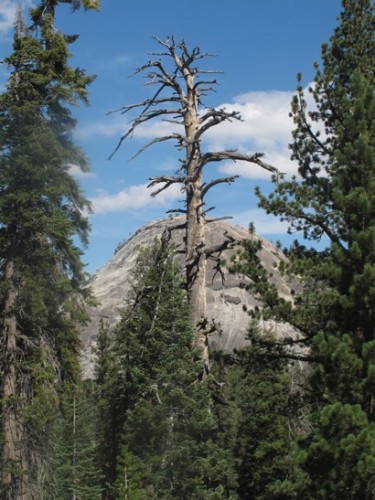 On the way we saw some grouse near the trail: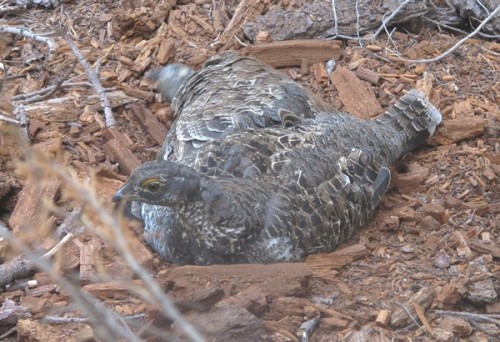 That night at the raffle, Timmy was his usual funny and clever self!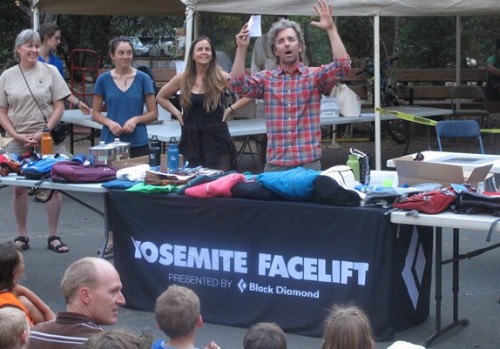 All in all, it was a wonderful time, renewing old friendships and helping Yosemite look its very best!