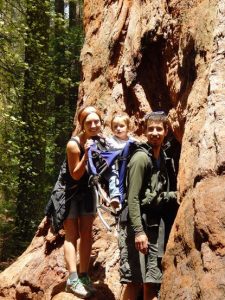 Last week, our guides and families took a trip up to the Nelder Giant Sequoia Grove, near the outskirts of Yosemite. While some of us had never been there before, we all have known about its existence. It was partially logged in the late 1800's, but fortunately some of the trees we left standing. We began our visit at the "Shadow of the Giants" loop trail.


Here we see Daniel, his daughter, Isabella, and his partner, Jenny next to the first tree that we encountered.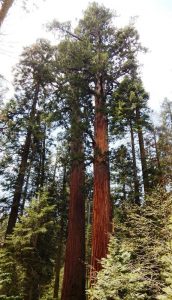 Two more huge trees we saw along the trail.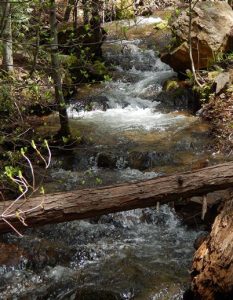 Like most Giant Sequoia Groves, the Nelder Grove occurs along a small creek that provides water that the trees can easily access and "pump" to their tops, keeping the trees thriving. The creek provides a lovely visual foreground and audio backdrop to one's visit to the Sequoias.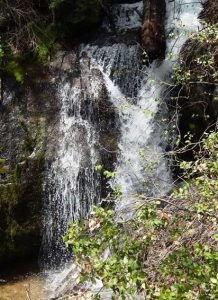 Near the "Shadow of the Giants" loop trail is a lovely waterfall.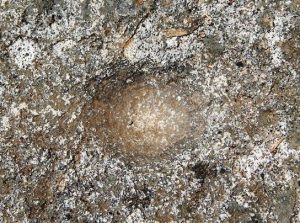 Near the waterfall are two "pounding and grinding" holes where the Indians used to process their acorns to make them palatable by removing the tannic acids that are found in their most important food source.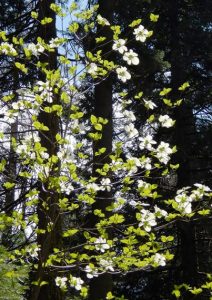 During the walk along the trail, the dogwood trees and their flowers were in full bloom, the leaves just now emerging onto the branches of the trees.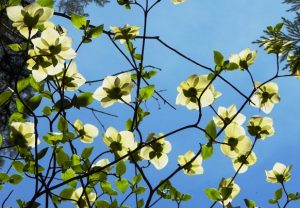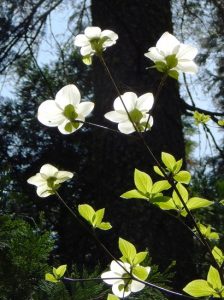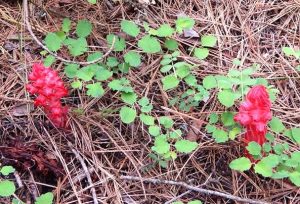 We also found two snow plants which live in symbiosis with sub-surface fungi, decomposing the organic matter in the soil. Their bright red color indicates a lack of chlorophyll, and makes them standout on the otherwise drab forest floor.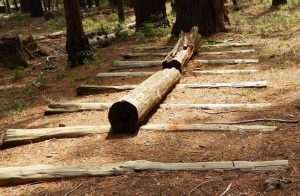 Then we visited another section of the Nelder Grove, near the campground and other visitor information displays. This picture shows a "Cross-Log Chute" replica which shows how the logs were dragged to the mill.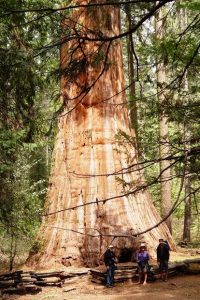 Near the information displays is the "Bull Buck Tree," one of the largest know Giant Sequoias. This photo shows Ira, Lisa, and Daniel at the base of the "Bull Buck Tree."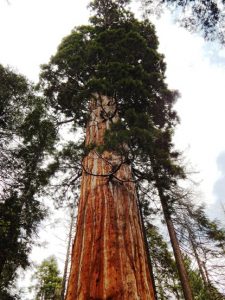 Looking up, one would see the top of that tree.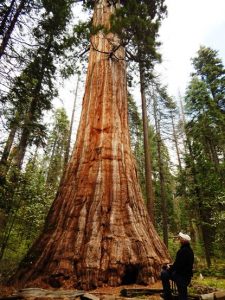 Here's Ira, gazing up that the "Bull Buck's" canopy.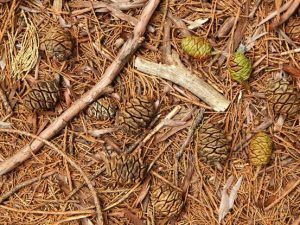 Because this grove is not as well visited as the groves in Yosemite, the Sequoia cones have been left where they have fallen, so there are hundreds on the ground.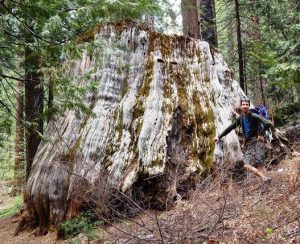 Here is Daniel with one of the stumps, a remnant of the logging operations.
Perhaps the most interesting tree is the "Chimney Tree" which is isolated and has been partially hollowed out by fire, allowing the curious visitor to explore its base.